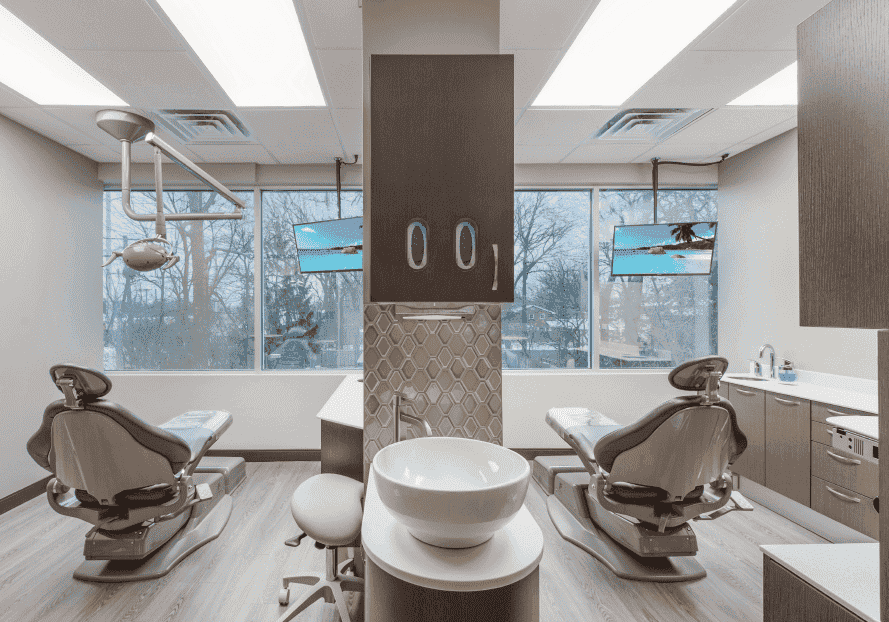 Listen to the Podcast – How does design affect real estate? – Commercial Real Estate Secrets


Austin Hair's podcast, Commercial Real Estate Secrets was designed to educate the listeners about commercial real estate and best business practices through the art of story telling.
Imagine you're friends with multiple CEO's of billion dollar organizations. You can call them anytime you like and ask them all that they've learned about real estate and investing, including some of their biggest mistakes.
That's the mission of the Commercial Real Estate Secrets podcast, to teach the insider strategies used by the big guys to everyday healthcare operators in order to get access to the best real estate at the best prices.
In this episode, our own Director of Client Services, Bruce Johnstone & Austin Hair talk about skyrocketing Construction costs and labor costs. How do you know how much to budget? Bruce explains what to look for from market to market in order to avoid over paying and create realistic expectations.
A misconception is that to retain an architect and then bid out the work to general contractors will save money. A true design and build approach is the best way to control a cost because you can avoid change order fees.
During this podcast, Bruce talks about where they are seeing construction costs at now. With the current state of the supply chain he's able to give insight into what ground up builds are costing vs interior build-outs.
Apex Design Build
With Apex, you can count on:
End-to-end accountability: We know that trust is your top priority when deciding on a design-build partner. Rest assured that accountability is as vital to us as it is to you. Our goal is to be a true extension of your team, working closely with you to plan and execute a strategy that meets your vision, budget, and timeline. We ensure your project aligns with your objectives at every turn. Along the way, we provide expert insights that drive efficiencies in cost, time, and build quality. You can be confident that we will provide a best-in-class experience – and a completed facility that exceeds your expectations.
No communication gaps: In a traditional design-bid-build project, the transition from design phase to build phase can introduce many costly challenges. Architectural and construction teams work in silos, and communication gaps may lead to change orders, additional costs, construction delays, unwanted compromises, and a whole lot of finger pointing. At Apex, we ensure your budget, your timeline, and your objectives are never at risk. From our very first engagement to the grand opening of your new facility, you will work with a unified team that understands and champions your vision. We deliver clear and honest communication at every step, and we ensure our work lives up to your definition of success.
Streamlined project management. We manage complexity so you don't have to. Building permits. Zoning laws. Safety policies. HIPAA, OSHA, and ADA regulations. Apex accounts for every variable in the early planning stages, project-cost projections, and the architectural drawing process. After your team approves the architectural plan, we obtain all the permits required to bring your vision to life. As a result, we eliminate surprises and red tape that may impact your timeline, your budget, and your peace of mind. Our decades of expertise in the healthcare industry have taught us everything there is to know about designing and constructing a sophisticated medical, dental, or veterinary facility – and how to streamline that process at every stage.
Quality in every detail: Unfortunately, the wrong kinds of shortcuts are common in the traditional design-bid-build approach. That's because construction contractors are under pressure to save as much money and time as possible for their clients. To maximize margins, they frequently choose materials, finishes, and fixtures that lack longevity, durability, and polish. At Apex, our comprehensive approach to architecture, interior design, and construction helps us identify opportunities to reduce costs and time throughout the full project lifecycle. We never take shortcuts that will have a negative impact on your build quality and your ROI, and we never compromise on the high level of quality you've invested in.
Let's work together to get started on the exciting adventure of designing your healthcare office.