Expertise in Veterinary Hospital Design, Architecture, and Construction
Your veterinary facility is not just a place of business. It's a safe and comfortable environment with intricate needs and processes. At Apex, we understand this complexity. Each clinic should be as unique as the services you offer. Every detail we design – from the special considerations for a pet's physical and emotional well-being to the unique requirements for treatment and surgery equipment – is tailored to meet the specific needs of your patients.
Developing Veterinary Spaces That Put Animals First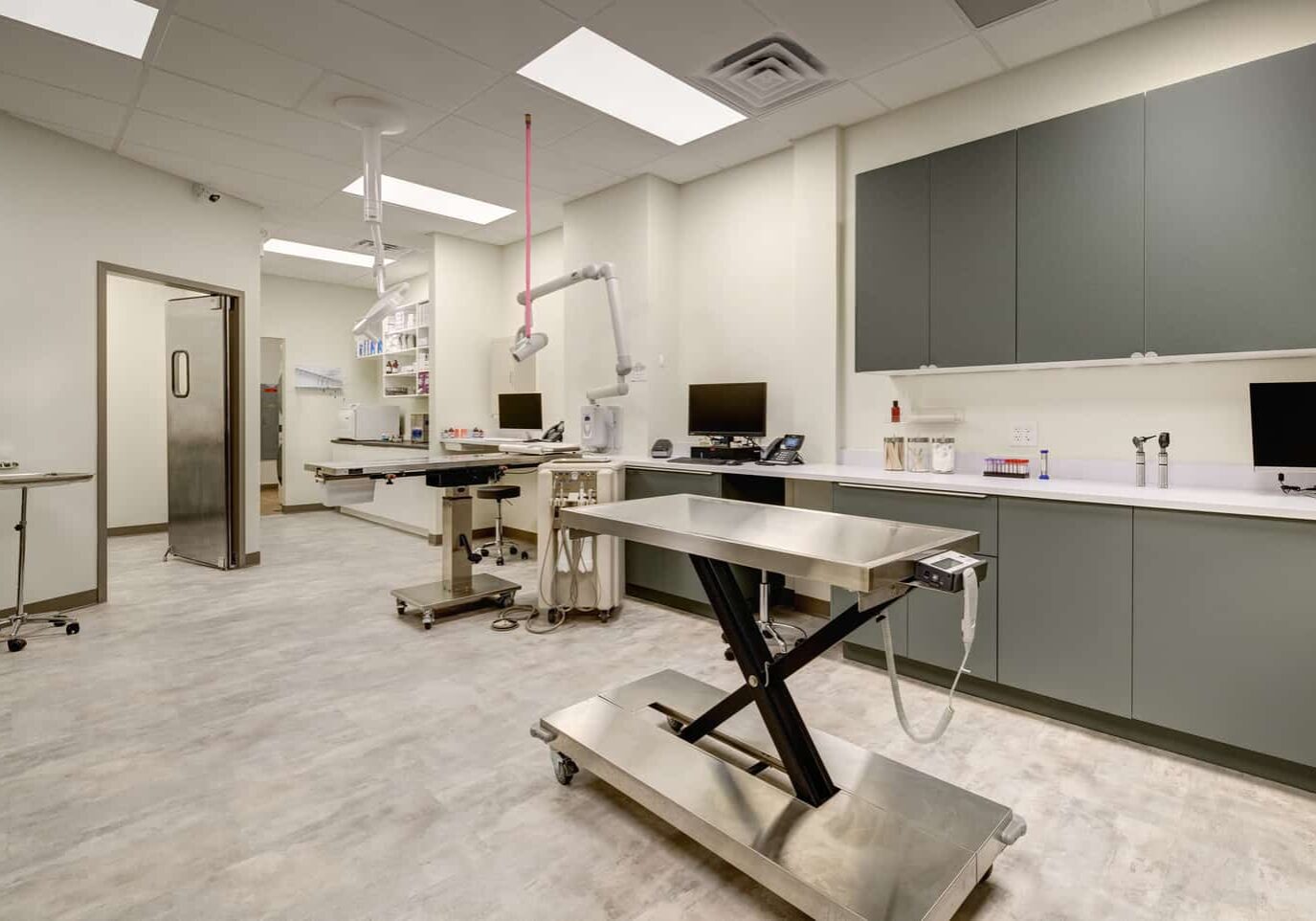 The Apex Continuum, our proprietary methodology for medical facility development, delivers fully integrated, turnkey solutions that alleviate the stress of construction and renovation of veterinary clinics.
With decades of industry experience under our belt, we have honed our ability to cater to the distinct needs of veterinary hospitals, integrating innovation and adaptability into our designs.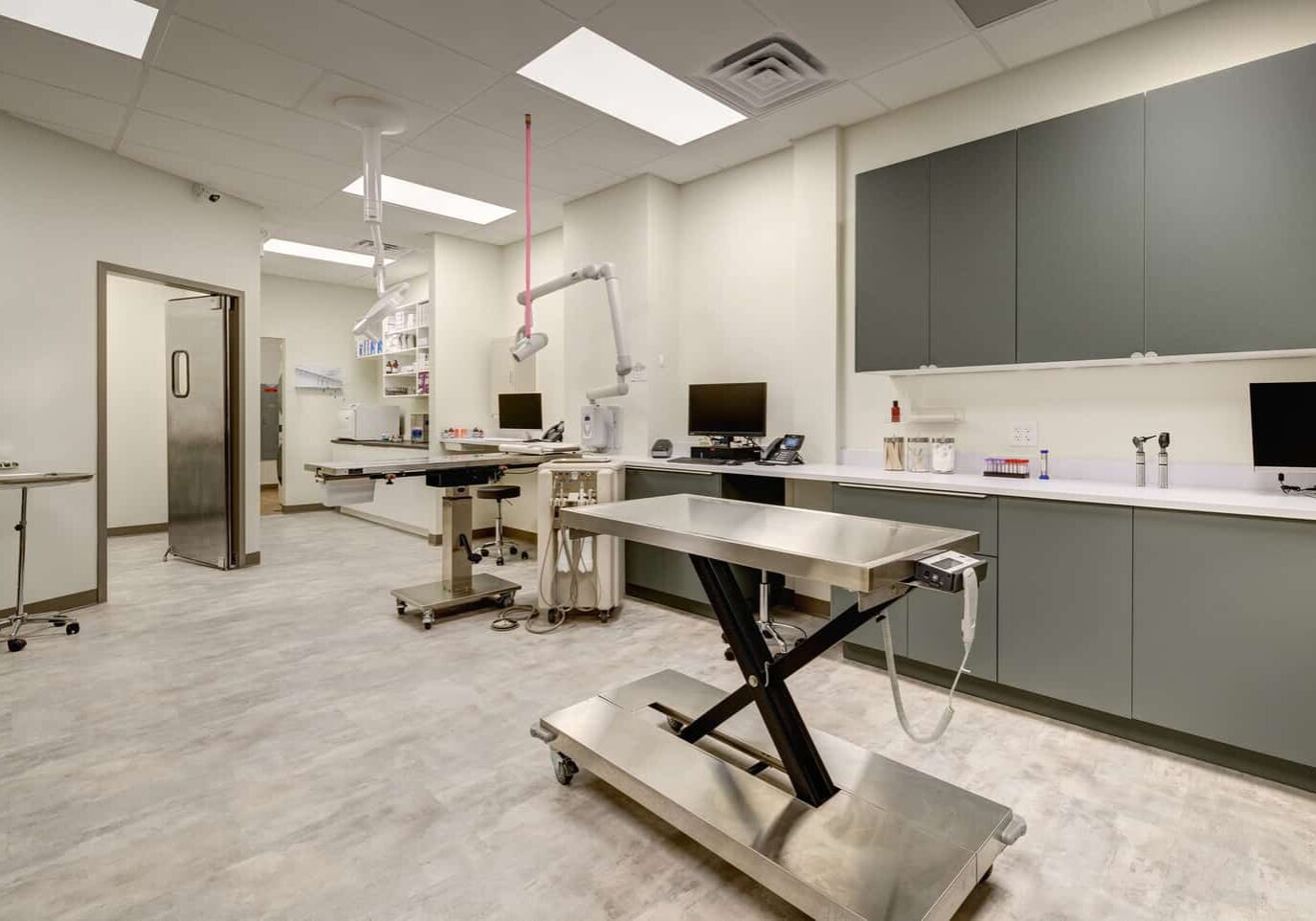 Apex Solutions for Veterinary Hospitals
See our successfully completed veterinary hospital projects
Veterinary Housecall Care approached us to design and build their brand-new Veterinary Urgent Care facility, and we were thrilled to take on the challenge. Combining our passion for design with our love for animals, it truly felt like a dream job!
Maximize Your ROI With Our Fully Integrated Approach
Choosing Apex means gaining an unwavering commitment to quality, efficiency, and accountability. Our comprehensive approach takes you beyond traditional design-build services, ensuring a smoother journey toward realizing your vision.
Seamless Communication
We maintain clear communication lines through every step of the process, avoiding costly obstacles in the transition from design to build.
Streamlined Project Management
We anticipate, address, and resolve every contingency in the early planning stages, ensuring a stress-free preconstruction phase.
Industry-leading Delivery Method
We employ best-in-class design techniques that align with your budget and project timelines, creating outpatient environments that promote healing and well-being.
One-stop Solution
We offer a unified approach, merging architecture, design, and construction. This cohesive methodology contrasts with traditional fragmented methods, fostering seamless execution and a singular point of accountability for your project.
Deep Healthcare Industry Insight
Harnessing years of successful projects across various healthcare sectors, our team adeptly navigates industry-specific challenges, ensuring our designs are not only aesthetically pleasing but also functional, efficient, and aligned with the latest healthcare regulations and standards.
Stay in the know with Apex
Explore industry insights, expert articles, and project updates