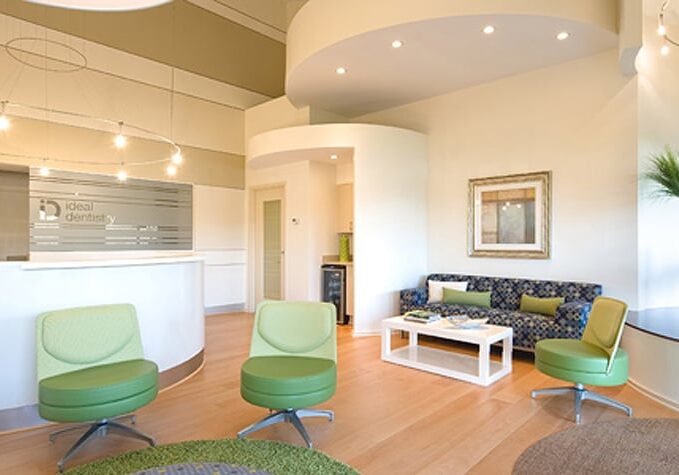 If you have explored a renovation or redesign of your dental office, you have probably read quite a bit about how working with a design-build firm offers advantages over traditional bid-build firms including single-point accountability, an integrated approach that achieves superior results on compressed timelines and cost savings. But it's also important to know that all design-build firms are not equal when it comes to dental office design.
Here are some important considerations when you choose your design-build partner:
How many dental offices has the firm completed? Your dental office is far more complex to design and build than most commercial spaces with precise requirements for plumbing, electrical, lighting and equipment installation. So you'll want to work with a team that has a track record of successful dental projects.
If the design-build firm has done dental work before, has it worked in your particular specialty? A firm that understands the specifics of your practice and the implications that has for everything from office traffic patterns to ergonomics is helpful.
Does the design-build firm understand the importance of creating the style and look that you desire as an expression of your practice's philosophy? The right firm will have creative designers able to develop an aesthetic unique to you, not just a cookie-cutter commercial appearance.
How familiar is the firm's team with dental office equipment? It's important that your team understand how the equipment will function so that your space works effectively and efficiently.
Is the design-build firm knowledgeable about planning and permitting in your area? Do they have professionals on staff who can stamp plans and smooth permitting? In some cities including Chicago using a precertified professional can speed the permitting process. Can they guarantee that their plans meet building codes and compliance requirements?
Does the firm offer comprehensive design services? Some architects and general contractors have added staff so they can bill themselves as a design-build firm. But you want a design-build firm that has a deep bench with specialists in everything from CAD to engineering and interior finishes. This means your customized designs will include flooring, lighting, paint/wallcoverings, cabinetry, furnishings and more.
Interview prospective design-build firms and ask them how they have approached past dental practice projects, especially how they have overcome challenges similar to ones you may face in your space. The way they respond will tell you a lot about their creativity and customer service philosophy.