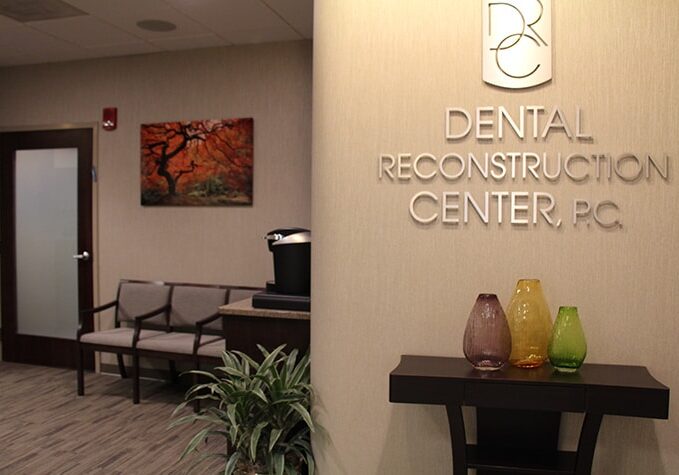 Your brand is more than your logo – it's how you do business. It's what you value. It's who you are as a person, as a professional, and as an organization. And, when your brand inspires your dental office design, all of that should be apparent in every detail, giving patients an insight into you at a glance.
When you think about your branded dental office space, think about the entire customer experience from your website and social media, to your reception and waiting areas, all the way to your treatment rooms and back. Even the way you answer your phone and how your staff treats your clients. All of this should be one cohesive experience, and that doesn't happen by accident. You need a plan.
Step 1: Define your brand
How would you like your patients to perceive you? The answer to that question is one way to define your brand.
Step 2: Define your mission statement
Your mission statement is how you'd like your business to operate, and what you'd like to contribute to your community and industry. It's also where you can list your values.
Step 3: Put your brand and mission statement to work
Once you have outlined how you would like to be perceived, what you value, and what your goals are, you can begin to think of the kind of space that delivers on those ideas. Start clipping out photos of rooms (or start a Pinterest board), and for each picture you like, make a note of how it expresses your brand, or how it helps you reach your goals.
Step 4: Put yourself in your patients' shoes
Branding is more about your customers than it is about you, as counter-intuitive as that may seem. Make a close examination of every part of your patients' experiences from first contact to last. How does your receptionist answer the phone when they call to make an appointment? How are they greeted when they walk in the door? What impression does your waiting area make? Does each part of their experience reflect your brand and values?
Step 5: Identify your points of entry
First impressions are the most important, and when re-designing your dental office around your brand, points of entry are a good starting point. Points of entry include your physical front door, but also every other way your patients find you. That might include social media, your website, or advertisements on bus stop benches. However they find you, you'll want to make sure that what people see tells them the right story about your business. But, since this is a design blog, let's talk about your actual physical entryway. When a patient walks in for the first time, what is the first thing they see? What feel do they get? What impression will they make in those first, vital, 5 seconds? What can you do to make that impression more in line with your brand?
Sure, we could just tell you to take the colors from your logo and create an accent wall (not a bad idea), but branding your space is much more than that. It's orchestrating a holistic experience for your customers that tells them at each step "Yes, you've made the right choice."