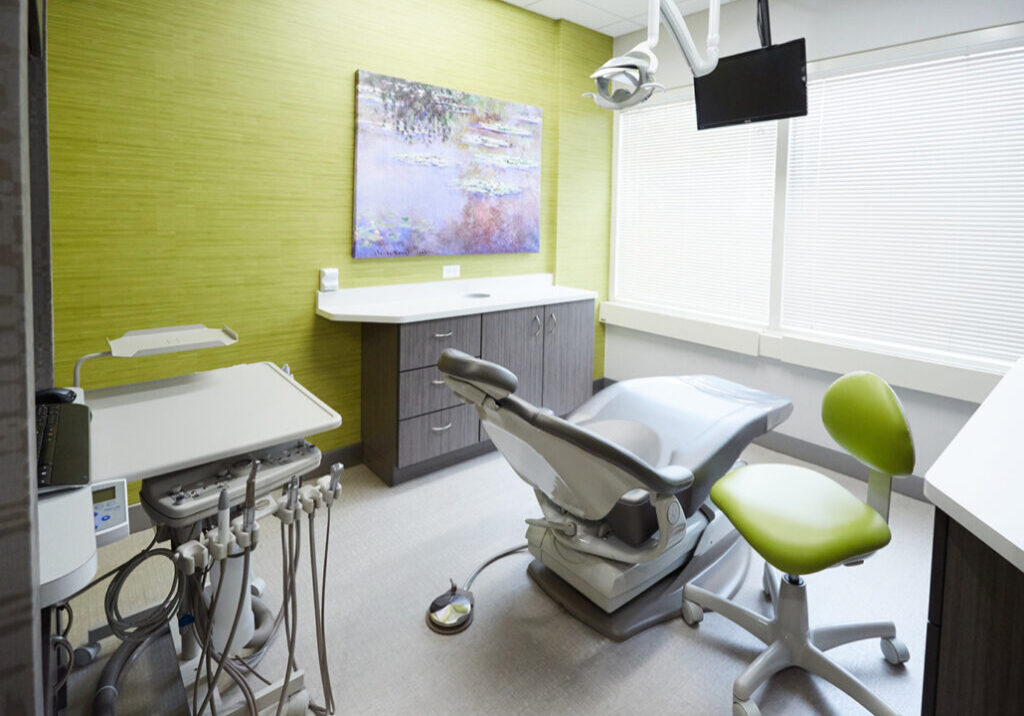 Apex Design Build was chosen to partner in the dental office renovation of Sergio Rubinstein DDS & Associates located in Skokie, IL. Construction is projected to begin mid-May and the project is due to be completed by August 1st.
When complete, the existing office space will have undergone a full renovation to transform the work space into a fully functional five operatory dental office.
Our dental office design team has been working closely with Sergio Rubinstein and staff from the initial project planning and space test-fits continuing to the dental office build out, construction and interior furnishings.
An overview of what Apex will be performing:
Space Planning and Test Fits
Interior Design Development
Construction and Build Out
Interior Finishes and Furnishings
Custom Cabinetry and Millwork by Millwood
To learn more about Apex Design Build and other dental office build outs in Skokie, IL, visit our design page here.