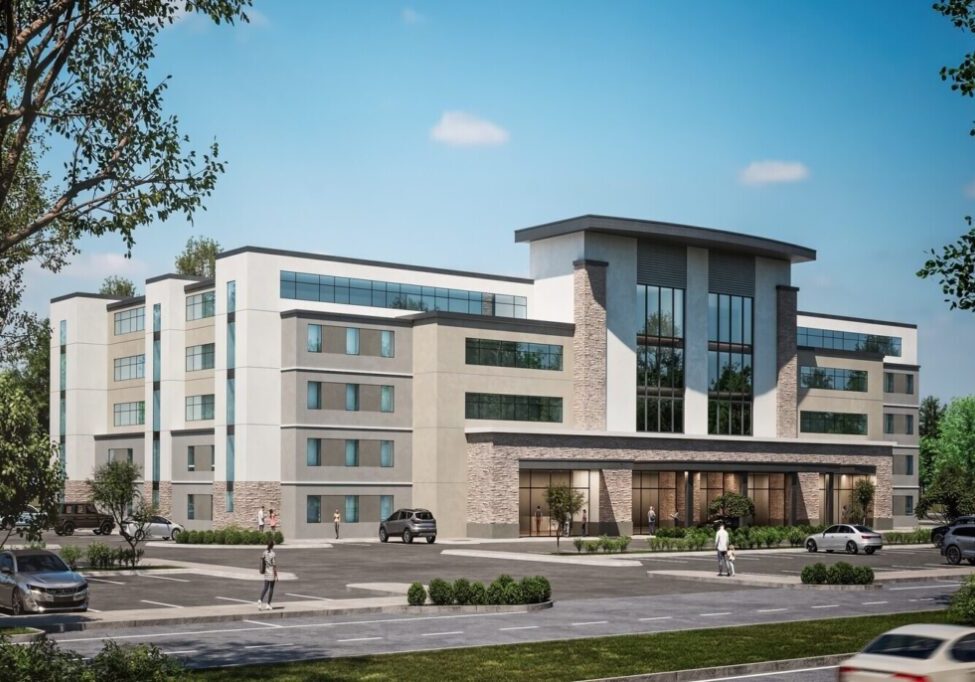 From the latest medical equipment to efficient digital records systems, healthcare facilities are constantly looking for ways to stay on the cutting edge of technology. But did you know that new build construction can also play a significant role in keeping your healthcare facility up to date and efficient? Whether you're a hospital administrator, a physician opening a new office, or someone else involved with healthcare construction, you'll likely be surprised by the benefits of new build construction.
Read on to discover how new build construction can benefit your healthcare facility.
WHAT ARE THE MAIN ADVANTAGES OF NEW BUILD CONSTRUCTION PROJECTS FOR HEALTHCARE ORGANIZATIONS?
The first benefit of new build construction for healthcare facilities is cost savings. While the initial construction cost may seem daunting, new builds can save money in the long term by helping you avoid the costly repairs and maintenance costs associated with existing buildings.
New build construction also provides improved efficiency within a facility. By incorporating state-of-the-art technology and design features such as natural lighting, energy-efficient mechanical systems, interconnected patient rooms, and easy-to-navigate floor plans, you can reduce energy consumption while simultaneously improving the working environment for providers. This increased efficiency means that your staff can complete tasks quicker and more efficiently, allowing them to spend more time providing quality care to patients.
Additional Benefits
Building a new medical office is an excellent way to ensure that your facility meets up-to-date safety standards and codes, providing peace of mind regarding patient care.
A new build construction project provides the opportunity to customize your medical office's design to fit your specific needs, helping you create a practical workspace.
Investing in new build construction can help reduce operational costs by using more energy-efficient materials and systems, leading to lower utility bills in the long run.
With a new build construction project, you can take advantage of modern technologies that may not have been available when your existing facility was built, including automated systems or voice command technology.
Building a new facility allows you to design around your specific needs, including specialized equipment, spaces for patient and guest comfort and privacy, and even expandable areas in case you require more space down the line.
A new build construction project also provides an opportunity to create a modern, attractive design that helps attract patients and staff alike.
New build construction can improve staff and patient safety by allowing for better access control, fire prevention measures, and other security features such as CCTV systems.
Investing in new build construction is an investment in your future. With a well-designed facility, you can accommodate the changing demands of healthcare over time while providing a safe and comfortable environment for your staff and patients.
HOW DOES A GROUND-UP HEALTHCARE CONSTRUCTION PROJECT IMPROVE THE PATIENT EXPERIENCE?
Providing comfortable and modern amenities is critical in today's healthcare environment. New builds allow you to incorporate modern amenities such as comfortable seating areas, conveniently located waiting rooms, an optimized layout for easy navigation between departments, and even aesthetic touches such as bright colors or inspiring artwork that can make a huge difference in how patients feel when they visit your facility.
New build construction also allows for greater control over building features such as air quality, lighting, soundproofing, and acoustics—all essential elements for patient comfort during their visit. These standards also help regulate patient traffic flow through the office, creating a smoother process for everyone involved.
Ground-up construction often allows for more efficient use of space within the medical office. This makes it easier for physicians to accommodate more patients without additional staff or equipment. Furthermore, efficient use of space helps create an orderly environment where patients feel comfortable visiting their physician or participating in treatments.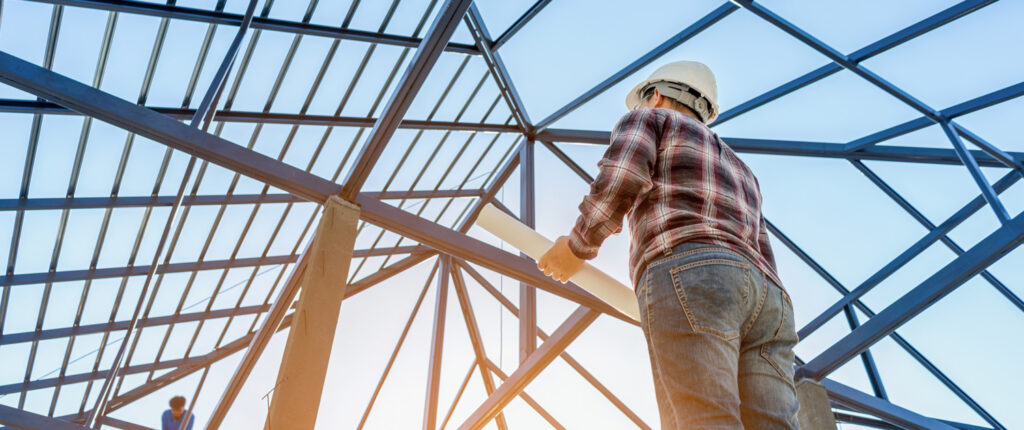 ARE BUILD-OUTS A BENEFICIAL HOSPITAL, CARE FACILITY, OR MEDICAL OFFICE CONSTRUCTION METHOD?
Whether it's a veterinary clinic or a medical office, build-outs are a reliable and beneficial commercial construction technique. Let's take a closer look at some of the primary benefits of hospital, facility, and medical office build-outs:
Cost Savings: Build-out construction offers a cost-effective way to construct a new medical office space without breaking the bank. Building out an existing space can be significantly less expensive than a full-scale new construction project, allowing healthcare organizations to maximize their investment and budget.
Time Efficiency: Build-outs are typically much faster to complete than traditional new construction projects, which can take months or even years to finish. With build-outs, you can expect your medical center, facility, or office space to be ready in half the time it would take for a full-scale new build construction project.
Reduced Disruptions: A build-out will have minimal disruption on your day-to-day operations since most of the work occurs offsite or away from your business's regular activities. This means your staff and patients can continue their daily routines with minimal disruptions.
Flexibility: Build-outs allow healthcare providers to customize their medical office space to fit their needs and specifications. Whether you're looking for a larger exam room, a separate waiting area, or additional storage space, build-outs allow you to make these changes quickly and efficiently.
EXPERIENCE THE BENEFITS OF NEW BUILD CONSTRUCTION WITH APEX DESIGN BUILD
Apex supports the healthcare industry with timely, cost-effective, and efficient new build construction services. Over our seven-plus decades in business, we've developed a process that ensures projects run smoothly from concept to completion.
We pride ourselves on being a one-stop solution for the healthcare industry. Our design-build approach gives you a complete team of architects, engineers, designers, project managers, and construction professionals to collaborate with and bring your visions to life. Whether you're interested in new build construction to expand your practice or a medical office build-out, we welcome you to reach out today. We're happy to schedule a project discovery meeting, run square footage calculations, and provide you with an estimate for your project.