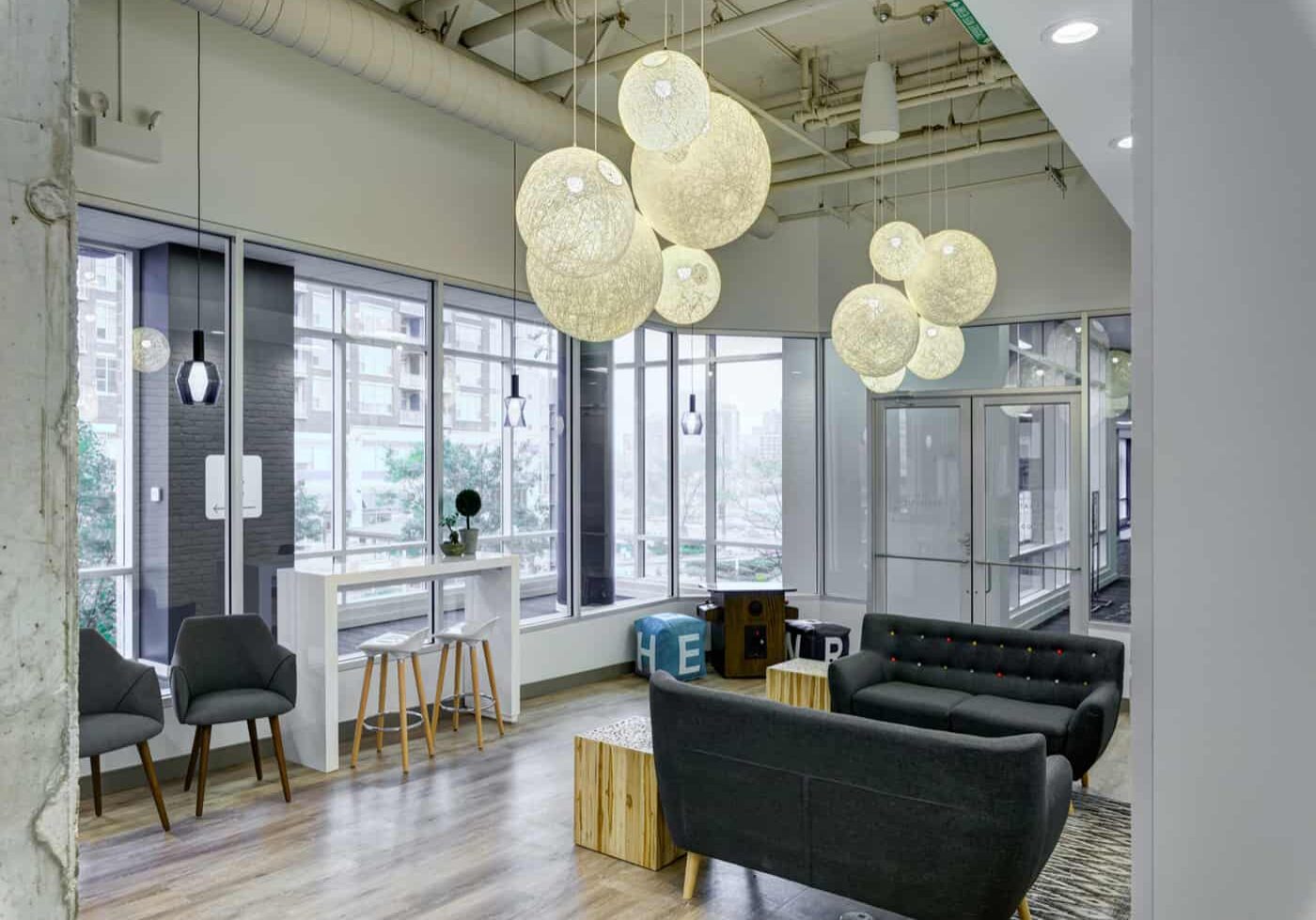 Are you looking to create a successful practice? Consider a team comprised of healthcare focused design, architecture and construction experts all guided by one goal— building world class healthcare facilities.
Your healthcare facility is important to you, your patients, and your staff. Each patient interaction, staff movement, and workflow routine should be considered and thoughtfully incorporated into the design of your facility. Providing an exceptional customer experience and creating a perceptible alignment between your brand and the office design aesthetic are equally important considerations.
In short, you help your patients. We'll design and deliver the space.
At Apex Design Build, we strive to make your practice perfect. Offering fully integrated design, architecture, and construction of medical, dental, veterinary, and all types of healthcare facilities, we provide you with everything you need to create the practice you've always wanted: facility design, architecture, construction, and consulting services to make your practice stand out from the crowd.
The Illinois Healthcare Landscape
Illinois' economy is driven by a powerful healthcare engine, with potential to grow even stronger. Over 200 hospitals and almost 50 health systems provide hundreds of thousands of both direct and indirect jobs for workers across the economic spectrum and help promote job growth in other sectors of the Illinois market, providing quality health care to help build healthy, strong individuals and employment opportunities for connected communities across the state. The economic impact generated by the healthcare system in Illinois is undeniable, as is the impact health care organizations can have on their communities when they work together. In one Springfield neighborhood challenged by unemployment, poverty, and homelessness, two area hospitals are joining forces to raise funds that will help connect residents in need of health care with necessary primary care, mental health and dental services.
Chicago Healthcare Trends
Chicago's robust healthcare sector provides over $3.6 billion of annual real estate volume. With an annual growth rate of 2.2% healthcare remains one of Chicago's most vibrant and thriving markets. At Apex, we've paired best-in-class talent with Chicago's incredibly rich healthcare industry to help create efficient, stunning spaces for a variety of practices. The Apex Continuum helps us build meaningful partnerships with many of Chicago's premier healthcare practices and providers and assist with their healthcare facility planning, design, architecture, construction, and furnishing in Chicago, IL and surrounding areas.
Rockford Healthcare Trends
In the city of Rockford residents enjoy better quality of life thanks to several health care organizations that provide the community with globally competitive health care, including a Level 1 trauma center at OSF Saint Anthony Medical Center, a staple in the health care community for over 100 years. Another area facility, Crusader Community Health, treats over 47,000 patients for medical and dental care issues. Mercyhealth, serving area communities since 1883, employs over 3,000 individuals across 80 outpatient clinics, and SwedishAmerican Health System serves 12 counties in northern Illinois and southern Wisconsin by providing acute care, primary care, multi-specialty clinics, and home health care.
The Greater Peoria Economic Development Council notes that close to 30,000 local jobs are available in the health care field, with three major local health centers and world-famous St. Jude Children's Research Hospital. The University of Illinois College of Medicine at Peoria is part of the country's largest public medical school, offering over 270 Medical Doctor and Doctor of Osteopathy residency and fellowship programs.
Healthcare Facility Design, Architecture, and Construction for all of Illinois
At Apex, we have wide ranging experience across a broad spectrum of healthcare specialties including:
Ambulatory Surgery Centers

Office Based Surgery Centers

Urgent Care Facilities

Plastic Surgery

Dermatology

Ophthalmology & Optometry

General Dentistry and dental specialists including

Pediatric Dentistry

Orthodontics

Endodontics

Oral and Maxillofacial Surgery

Oral and Maxillofacial Radiology and Pathology

Prosthodontics

Periodontics

Veterinarian

Podiatry

Orthopedics

Chiropractor
The Apex Continuum centers on our goal to create specialized healthcare facilities within a framework of open collaboration and accountability. Our integrated design, architecture, and construction process keeps us focused on the vision and brand of your Chicago healthcare facility while allowing you to concentrate on your practice and your patients.
1. Understand the Vision
Every effective design starts with understanding. What are your unique workflows? What processes do you have? How do you perform work? We know that healthcare practices need to be more than just visually pleasing; they need to be efficient and profitable. We forge successful partnerships with our clients and establish clear communication channels to promote collaboration and open dialogue.
2. Design the Space
After we understand your specific requirements, we leverage our talented designers to create a comprehensive, intelligent design plan. We focus on form and function, and each project becomes a bespoke representation of your vision.
3. Document the Intent
We ensure that the design intent is clearly communicated and understood through a comprehensive documentation strategy. This thorough documentation of all the design elements, and project scope, timeline and cost, facilitates predictable outcomes for our clients.
4. Construct the Project
The construction phase is the culmination of all prior efforts. Our Project Managers and Superintendents carefully execute the design intent while ensuring deadlines are met, safety standards are upheld, and best-in-class quality is maintained.
Are You Ready for Your New Space?
If you're one of many Illinois healthcare professionals looking for a streamlined design build experience, contact us. We help healthcare professionals create successful environments for patients, staff, and themselves.
Contact the Chicago healthcare construction team at Apex Design Build for the design, architecture, and construction of your Illinois medical facility project and follow us on social media to learn more about our services. We're here to help you create the practice you have always wanted and assist you in serving the members of your community with the best available in a modern medical practice.